Five Freeman Scholar Alumni joined the Freeman Asian Scholars Association at
Downey House on the day of the 20th Anniversary Freeman Scholars Banquet
Dinner to share their experiences at Wesleyan and beyond.
       Freeman Scholars, FASA Scholars, Freeman Scholar alumni and friends
attended the career panel consisting of Steven Tan '00, Chitra Wadhwani '02,
Lily Lung Grant '02, Brian Lau '12, Han Hsien Liew '12. The panel was
moderated by Anand Gopalan '09.
       Anand, the moderator, asked each panelist questions pertaining to life after
graduation, the value of the Freeman Scholarship, the merits of Wesleyan's
liberal arts education, and the various experiences related to their careers.
       Steven graduated from Wesleyan with a major in Math-Economics and worked in
investment banking before going to Harvard Business School. He spoke about
the various people who have helped him obtain his first job, and highlighted the
effectiveness of cold calling and networking, an advice graciously heeded by the
upperclassmen present in the audience that day.
       Chitra, a producer for CBS This Morning, spoke about how she secured her
internship with the Charlie Rose show. Due to the difficulty in securing work visas
in the media industry, she recounted her experience of helping her employer to
put together her visa application. She also spoke about the benefits of a liberal
arts education. The intellectual curiosity that she has developed at Wesleyan
from the classes she has taken and the professors whose office hours she has
visited helped her to be highly adaptable at her job and to be able to think
critically about the interdisciplinary issues encountered in the news.
       Brian Lau, who majored in Math-Economics and Psychology at Wesleyan,
currently works as an Investment Banking Analyst for JP Morgan. He recounted
how he secured a summer internship after his junior year through a Wesleyan
alumnus at JP Morgan when he was studying abroad in London. He emphasized
the underrated value of the Wesleyan alumni network, as well as the importance
of perseverance and good attitude when it comes to securing employment.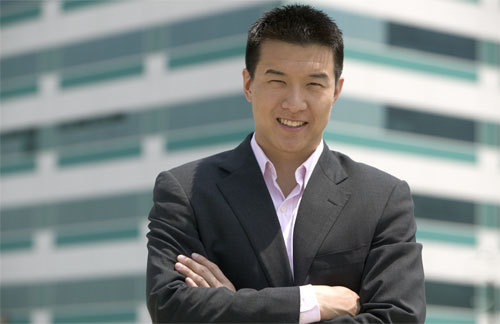 Lily Lung, who graduated from Wesleyan with a major in sociology, teaches
music in Glastonbury Public Schools. She highlighted the idea of choosing a
career that you feel passionate about to the audience. She also recounted her
process of obtaining a music teaching certification and how her sociology major
has helped her in her current line of work.
       Han Hsien, who was a double major in CSS and history, is currently a 3rd year
PhD student at Harvard studying History and Middle Eastern Studies. Having
never left academia, he spoke about the reason that academia piqued his
interest. He enjoys undertaking a serious study of theoretical concepts to
understand the core ideas that govern the society and the environment around
him, a study that is not necessarily treated intensely in the corporate world.
       Anand reiterates the importance of networking and tapping into Wesleyan's
extensive alumni network, before concluding the panel for an informal networking
session among panelists and students. The panel was a great success owing to
the generosity of alumni in giving back to the Freeman family in which they
belong. The day ended with high hopes that mentoring relationships could be
established between alumni and students in the near future.